Recording | Mixing | Editing
Songwriting | Mastering
Welcome to Pearl Sound Studios!
Pearl Sound Studios, founded in the late 1970's, is one of the longest running professional recording studios in the Midwest. Located in suburban Detroit, Michigan, this historic recording facility has been owned and operated since the early 2000's by Chuck Alkazian and Patrick Harwood. Pearl Sound was originally owned by producer, Ben Grosse.
Once invited, visitors cross the threshold through the cobalt blue front door and join a star-studded guest list that includes everyone from Soundgarden to The Romantics and Eminem — celebrities who appreciate the privacy Pearl Sound Studios offers.
Pearl Sound Studios does its best to make their clients feel comfortable and right at home, engaging them in their historic process while the owners and staff electrify their clients' work.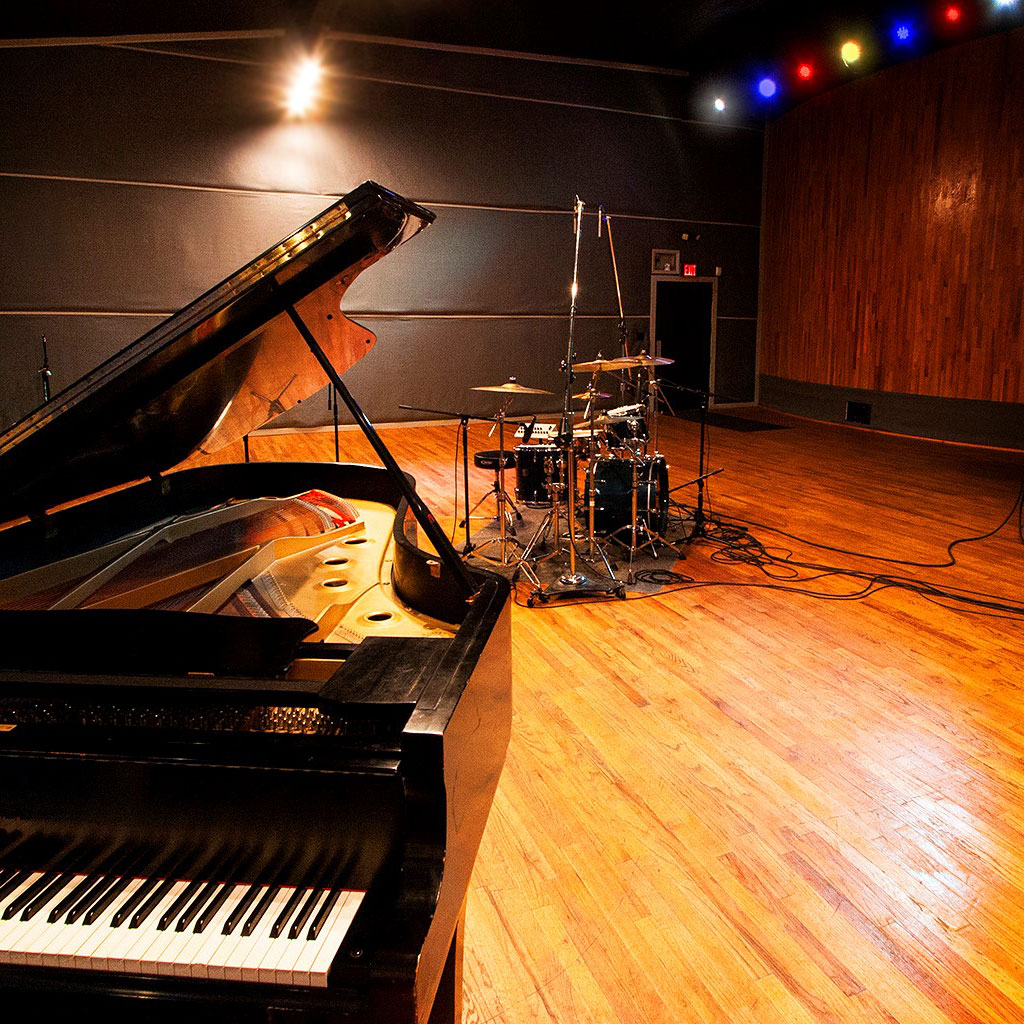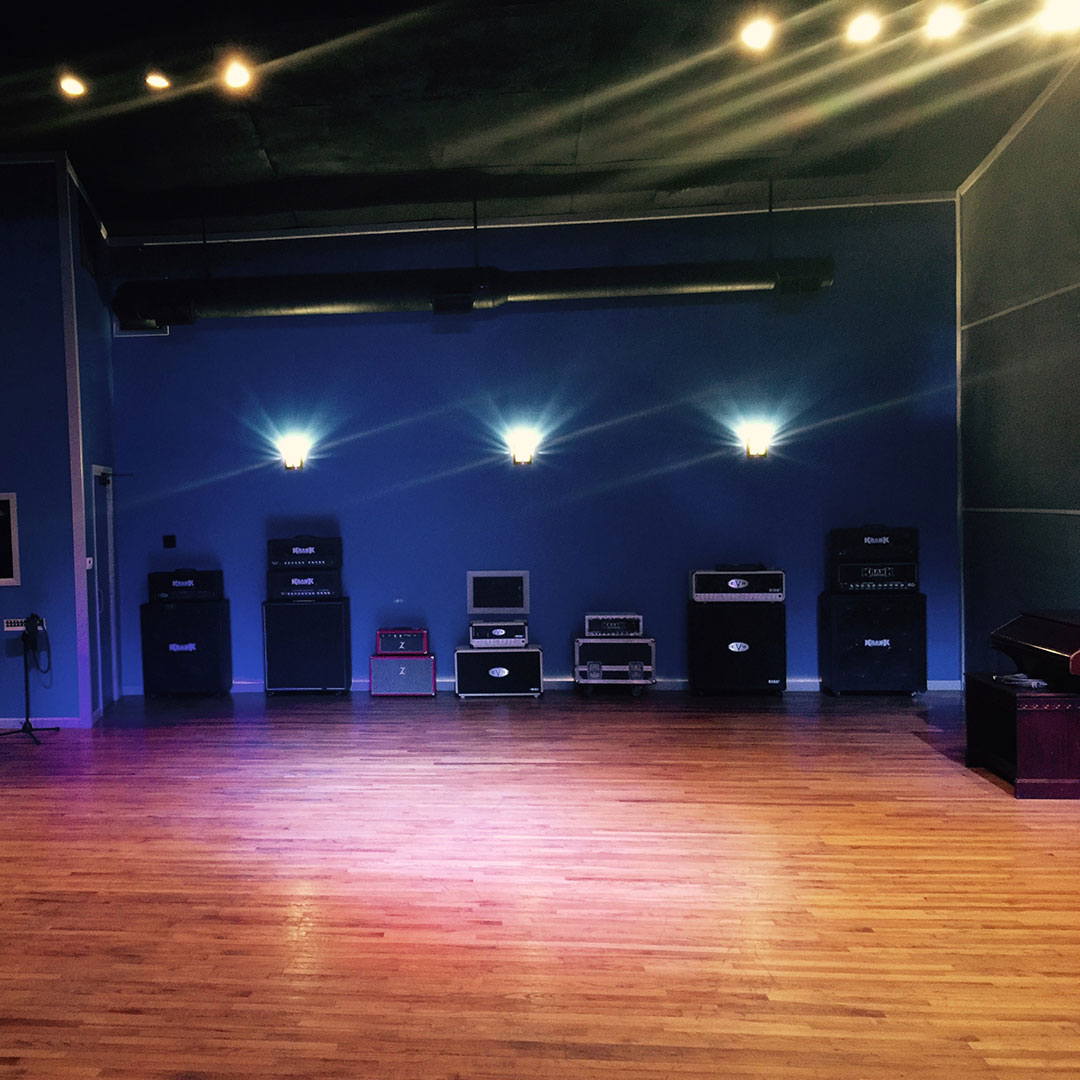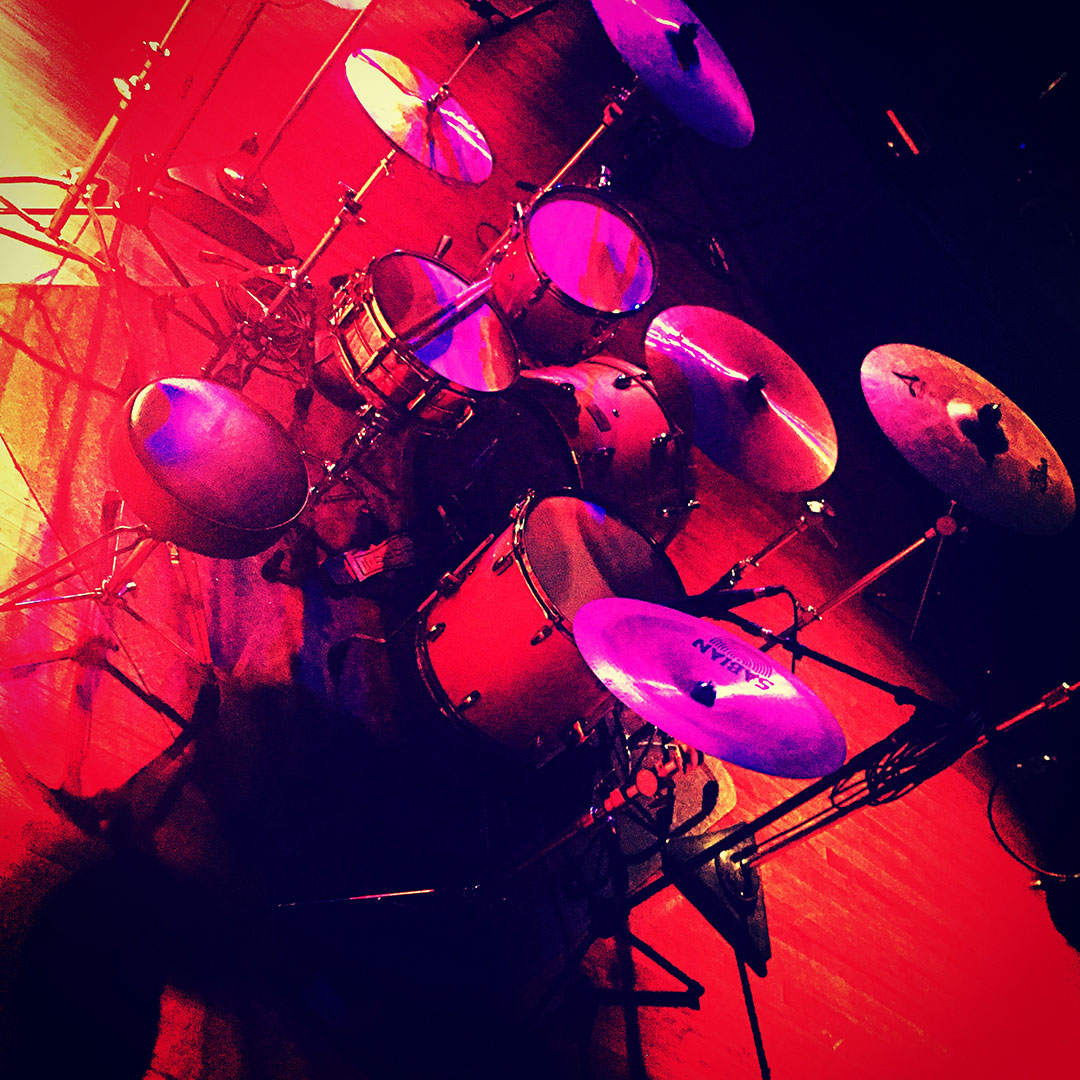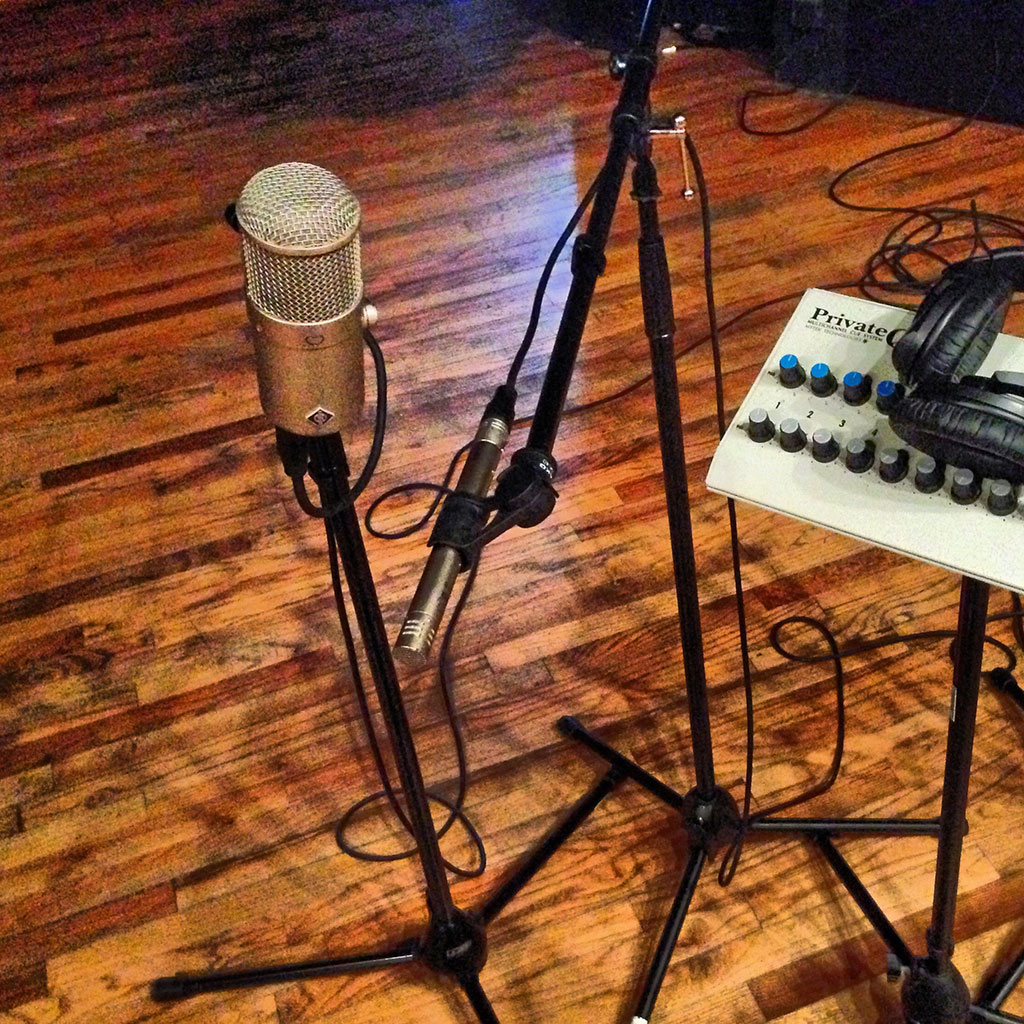 Known for over 40 years as one of the largest drum rooms in the country – with over 5,000 square feet of oak wood warmth! Also featuring:
Three separate isolation booths (all within sight of each other)

Full Mytek multi-channel headphone monitoring,

40 year assortment of microphones

Over 50 drum kits

Classic guitar amplification

Many guitars and string instruments

And don't forget our beautiful Yamaha C-7 recording piano!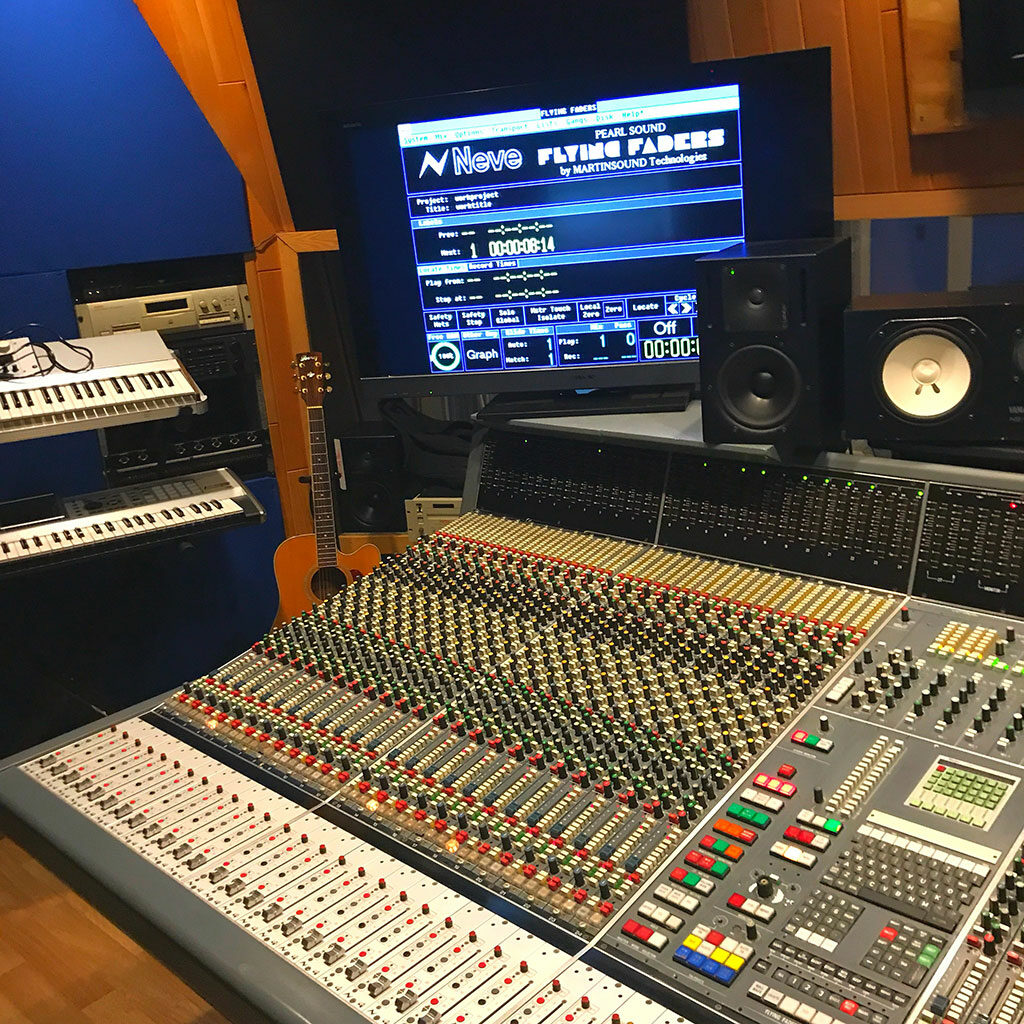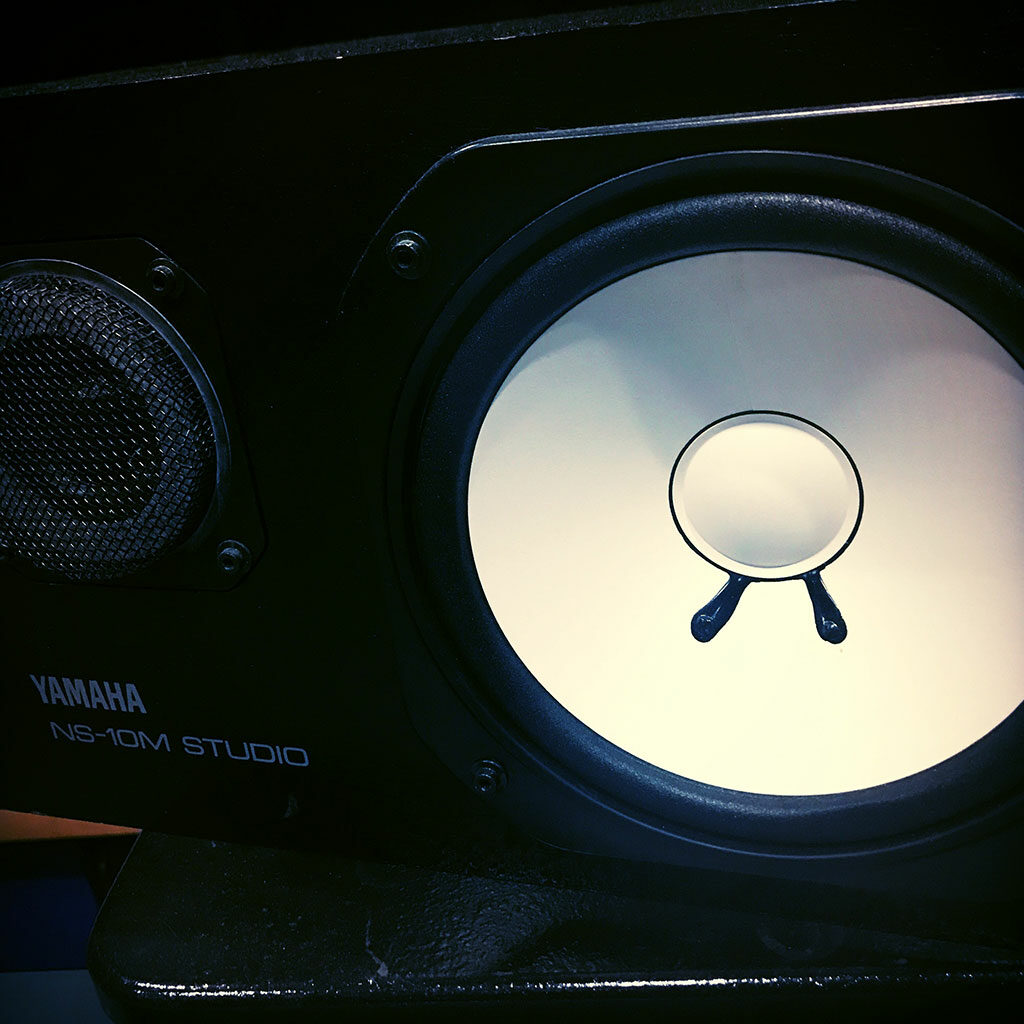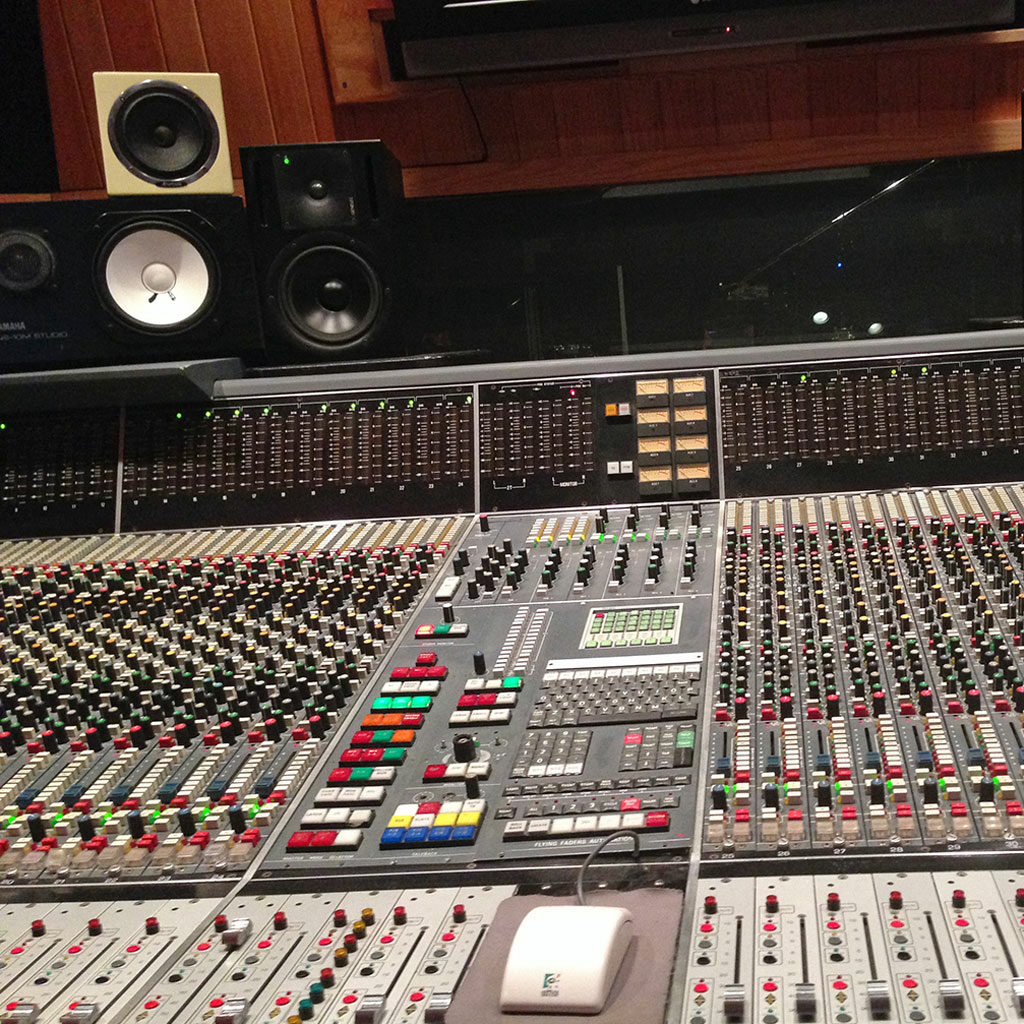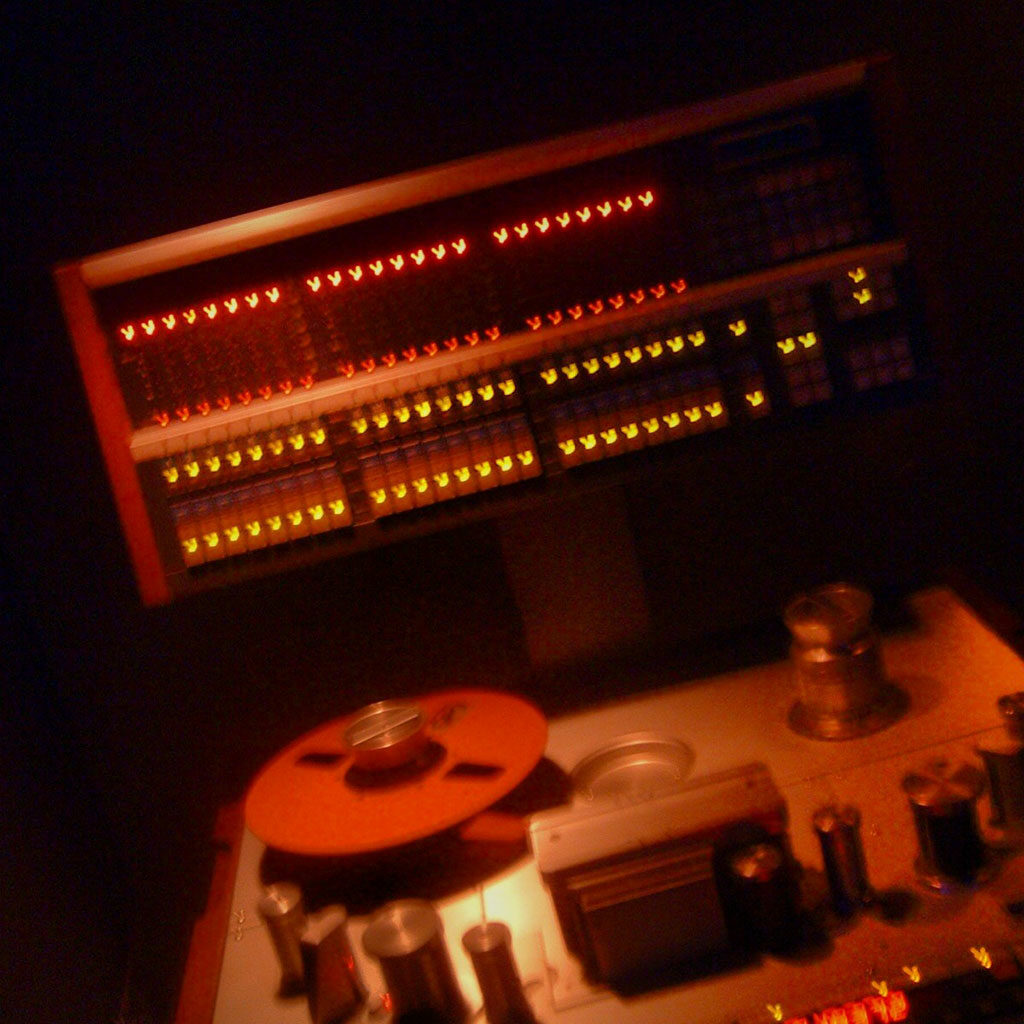 Pearl Sound Studios offers an extremely comfortable 2,000 square foot control room featuring a 96 input Neve V-Series console. The design of the control room, complimented by TAD speakers, create one of the most accurate mixing environments. Recording mediums include:
Studer A-820 plasma metered two inch 24 track recording machines